The new year is here and I have projects new and old to get underway! 
I am always thinking about new ways to make my dichroic glass jewelry fresh and interesting! I am experimenting with murrini/millefiore glass. It is not dichoric glass but I may play with adding it to pieces of dichroic. There are lots of fun patterns that I want to try out with earrings and pendants and bracelets!
I have been working on new patterns for my stained glass suncatchers! There are going to be birds and horses and leaves and other wonderful images in my horseshoes. I recently bought some new sheet glass colors that I am looking forward to trying out with these new patterns. I can't wait to get started and the stained glass horseshoe suncatchers should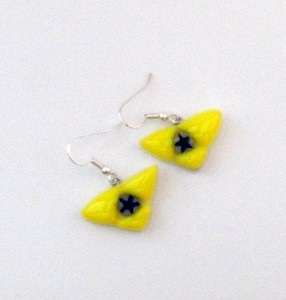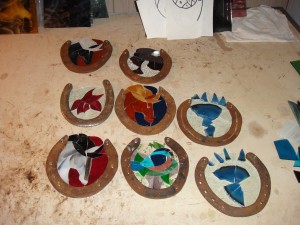 e on the website soon!